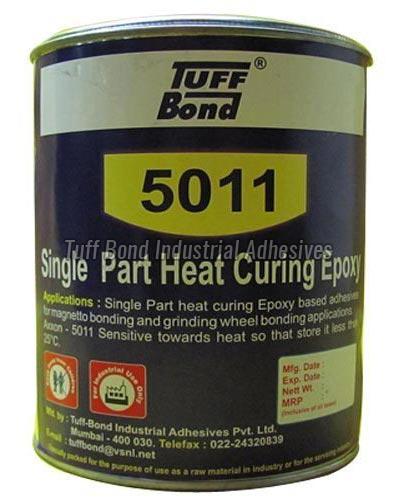 Epoxy glue is a thermosetting adhesive composed of a resin or epoxy polymer and a hardener that is applied to adhere or join a wide range of surfaces together with a strong, durable, and sturdy bond that can abide intense stress and weather conditions. Epoxy adhesives are one of the most extensively used industrial adhesives, as well as the most adaptable structural adhesives. The popularity of epoxy adhesive is due to the tenacity of the cured product along with its ability to stick to a wide range of materials. Epoxy resin glue solutions are extremely easy to customize to meet the specific requirements of each project by different customers.


Epoxy adhesives, the most usually used structural type of glue, are frequently available as one-component or two-component systems. One-component epoxy adhesives are generally cured at temperatures between 250 and 300°F, giving a product with high strength, strong metal adhesion, and environmental and harsh chemical resistance. Practically, this product is commonly used instead of welding and rivets.


Single-part epoxy adhesive is pre-catalyzed and only requires mild heat to cure, increasing efficiency and reducing the risk of mistakes caused by air entrapment. The cure time for a single component system is less than that of two-part systems. This is the fact that single-part epoxy adhesives are gaining more acceptance in comparison to popular two-component epoxy systems. These are special polymer systems where the resin and the curing agent are present in the initial mixture which escapes the need to manually meter and mix the two components of an epoxy system to reduce any chances of error and offer higher efficiency. The added convenience of making mixing obsolete is that you can avoid any air entrapment. Single part epoxy only starts polymerizing on the application of appropriate curing conditions, typically heat for a specified period. Hence, single-part epoxy adhesives provide faster cure schedules in comparison to two-part epoxy to offer excellent bond strength.


Single part epoxy adhesive manufacturer in India and the offered single epoxy adhesives by them are suitable for bonding a variety of materials. These adhesives are preferred especially where high-strength permanent bonds are needed. The leading manufacturers make this product available with a range of various viscosities and with and without metal filler.


The offered product should be precisely developed in compliance with the set industry standard by using the sophisticated methodology and approved components.


The provided single-part epoxy adhesives should have excellent bonding strength, good mechanical strength, and high resistance to various acids and solvents.


They should make sure that the offered adhesives are packed according to international standards and are handled with maximum care.


They should also ensure that products are delivered in a specified timeline at an accessible price.


Conclusion


Therefore, if you are looking for epoxy adhesive then you should keep in mind crucial details such as strength, resistance, temperature, toughness, shrinkage, and stability. The manufacturer of epoxy adhesives can guide you on how to buy the right single-part epoxy adhesive for your required application.