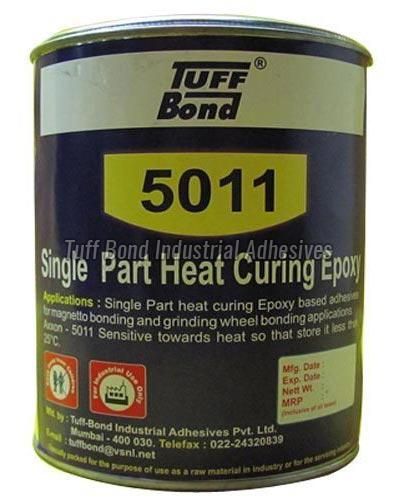 Adhesives are substances that are used to stick objects or materials together and each type of adhesive has a specific purpose depending upon the industry and substrates that need to be bonded together. These are made from polymers or resins and can also contain other substances like Acrylic, Plants, Silver, Rubber/Latex, etc. and many more. The adhesive is basically of two different types namely pressure-sensitive and polymer-base.
Applications of Adhesives
Adhesives have both industrial and non-industrial applications. These are used in several industries from appliance assembly, automotive, construction, labeling, packaging, plumbing, arts and crafts, healthcare, interior design, and woodworking and many more. Adhesives are used in different industries to stick to different materials such as cement, ceramic, glass, marble, metals, paper, plastics, wood, and more. These adhesives have both large scale use as well as small scale use on an everyday basis.
What Are Epoxy Adhesives?
These adhesives are more complex than most adhesives and are also known as "structural adhesives" or "engineering adhesives". These are high-performance adhesives that are used for powerful bonding in industries such as aircraft, automobiles or heavy process piping systems. These are highly durable and undergo a curing process in which resin mixes with a hardener to boast durability and strength. Many single part adhesive manufacturer in India offer excellent quality products to their customers at market competitive rates.
Types of Epoxy Adhesives
One-Component Adhesives
These epoxy adhesives come in a single paste and need heat treatment, moisture, or special lighting to create bonding.
Two-Component Adhesives
These are made by mixing two separate elements and make for a powerful bond if applied properly.
Things to Consider When Buying Adhesive From Single Part Epoxy Adhesive Manufacturer
• Experience
This is a key factor in getting the adhesive that is best suited for your application. An experienced manufacturer will guide you through the buying process and provide you with the best quality adhesive at a reasonable rate.
• Review the Specification You Require
it is not only the application need that you should consider before buying an adhesive but you must consider the amount you are willing to pay, individual requirement of the product and where do you want the product to be delivered are some other factors to keep in mind before you buy from a single part epoxy adhesive manufacturer in Mumbai.
• Other Factors
If you are opting for regular adhesive then you should keep in mind important details like its cleavage strength, fatigue strength, impact strength, peel strength, shear strength, tensile strength, and wet strength. The supplier will be able to guide you to buy the right single part epoxy adhesive for your application need.
Adhesives are essential products that are often overlooked by many that could often result in huge damages like disjointed parts, damaged equipment, and wrecked process piping systems. Different types of adhesives are available both online and in the market that could be used for several applications. You could easily find the right adhesive at reasonable prices from different manufacturers by comparing the prices and services offered online.